joinin is your customer's portal into your organisation. Here they can manage their contact information, make payments, receive timeline posts and more
Signing into joinin


Once a person has a joinin account they can sign-into at any time, either via your online shop using the 'Sign-in' button in the top right, or by visiting the URL https://app.joinin.online .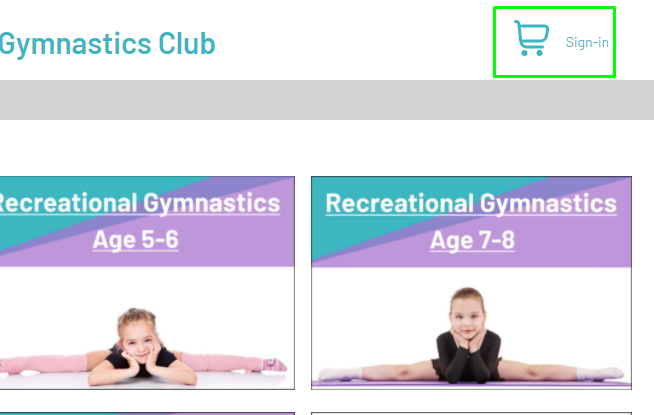 The online joinin account allows members to access all organisations they are registered with, manage their personal and make payments.
Payments - Invoices and payments are all managed under the Payments section
Calendar - A calendar view to see the schedules for all enrolled classes and events
Timeline - The timeline can be used by your organisation to push information to your members; images and text are supported
Store - Access to all online store the users is registered (a joinin user can be registered with multiple organisations, with the same account)
QR Codes - If your organisation wishes to record attendance, the joinin user can find their unique QR code here
Friends and family - joinin users, can add and manage their friends and family from here. The people registered on the account will be shared with you whenever they choose to register for product, or make a product purchase
Account - Access to the account level settings, such as password reset, managing invitations, emergency contacts and home addresses
My account - This section allows the account owner to manage their personal information and keep this information up-to-date. Personal data cannot be changed by administrators at your organisation.



joinin homepage