There's lots of interest in LoveAdmin Version 2 (V2), so we've gathered the most common questions here.
Want to see the latest updates for V2? Click here!
Q: I expected to be on Version 2 by now – What's caused the delay?

A: Like many businesses during the pandemic, LoveAdmin suffered delays and staff shortages. Frustratingly, this impacted our timelines. Since being able to resume working in the office, we sought to expand our development team to accelerate the building of V2. Due to skill shortages in this sector, this recruitment has also taken time, but we are pleased to now be heading towards full productivity.

Q: What's happening with Version 2?

A: V2 has been live since December in its Beta phase.
This means the most important structures and features are live, with new features and functionality being added and improved regularly.
New customers are going live on Version 2 every week and 25,000 transactions have already been processed successfully. Members / customers are registering and purchasing things like membership, classes and merchandise on a daily basis, and the system continues to grow and improve through regular release updates.

Q: Why hasn't my V1 account been migrated yet?

A: The short answer is that it's not currently possible to migrate all our V1 accounts en-masse. This is because V2 is a completely new system and moving data across is not a straightforward process. But it is one we're working on as a top priority.
Additionally, there may currently be some features of V1 that we've not yet been able to implement in the new system, which means it's better for you to stay with V1 for now.
While we're working on migrating accounts and supporting them with onboarding onto V2, some existing V1 customers are choosing to start afresh on V2.
This would be the same process as starting with us as a new customer which means your members / customers would need to re-register and if they are making recurring payments, setting up a new mandate. If you want to find out if this option is for you, get in touch here.

Q: Version 2 is in 'Beta Phase' – what does this mean?

A: 'Beta Phase' is probably better known as 'Early Access' to most people. It means the software has all the main features, but is still going through testing, updates, bug fixes and is not yet 'feature complete'.


Q: Who has 'Early Access' already, and how can I get it?

A: As not all Version 1 functionality is available in Version 2 yet, we are recommending that the majority of existing LoveAdmin customers remain on Version 1 for the time being.
We've been onboarding brand new LoveAdmin customers to Version 2 for some months, which has helped us to learn some best practices for onboarding customers to the system and given us time to implement in-demand features.
Over one million pounds worth of payments have been successfully processed through V2 already, providing a significant benchmark in proving the effectiveness and stability of the system.
If you're keen to move over to Version 2, the quickest way to do this is to set-up as a new customer, and have your members re-register. If you think that option is for you, please click here here.

Q: I've heard that moving to V2 will mean I will lose all my data in V1 – is this true?
A: Not at all. Version 1 is a completely separate system, and can run alongside Version 2, meaning you will still have access to all your data.
Here's a first look at some of the improvements and new features you can expect in Version 2!
Schedules
Here's a short video demonstrating some great new features of how schedules work in V2.
Notifications
Watch this video to learn more about the automation of notifications in V2.
Age restrictions
Here we show you how you can set age restrictions in V2 for your classes and subscriptions.
Discounts
This video shows how simple it is to set-up sibling discounts in V2.
joinin

Take a look at the new login portal for your contacts and how they can save time and do more with joinin.
Settings
Check out the suite of settings and options to control your account in V2.


Online Shop
The re-designed LoveAdmin shop makes it easy for new members / customers to register, make purchases, sign-up for trials and waiting lists, and where relevant, setup Direct Debits. It's also where your existing members / customers login to manage their account (more on this coming soon).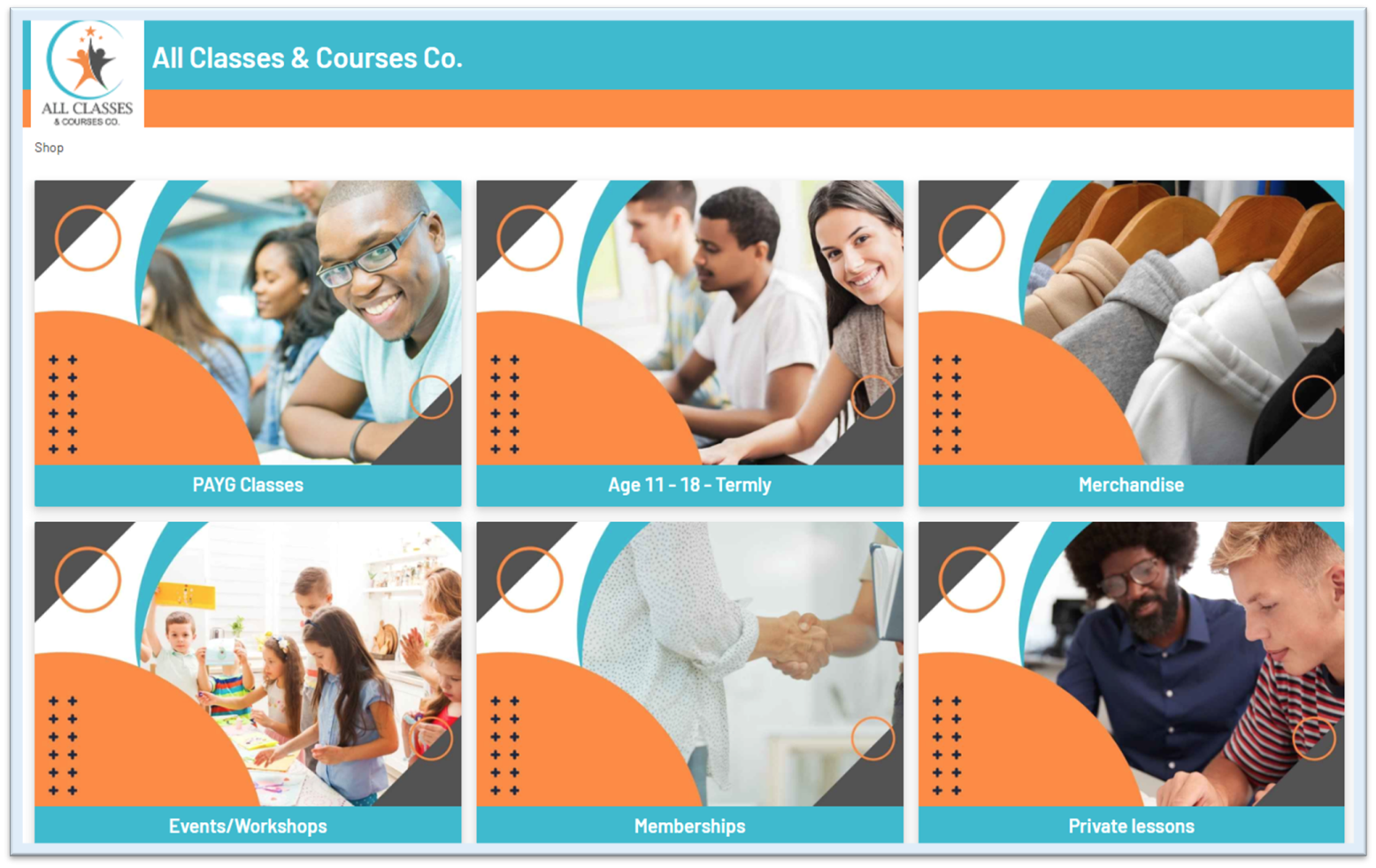 These are just a few of the exciting features we've implemented in Version 2 so far - we'll be updating the update page regularly, so come back soon for all your V2 updates.