In this article you will learn how to use the search tool found within the contacts area to create simple and advanced search queries
Using Quick Search

The standard way to search through your Contacts is to use the Quick Search function in Home > Contacts. You can use a quick search by clicking on the magnifying glass icons in the headings of selected columns.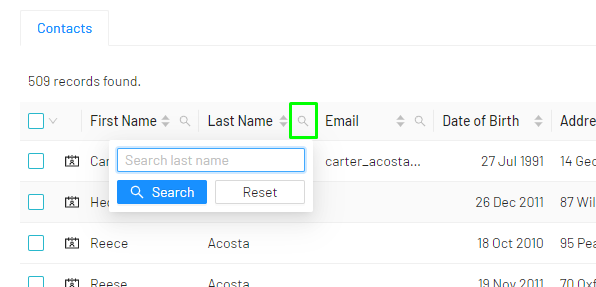 How to run a detailed search query
The Contacts section also includes a search tool that allows you to create more detailed search queries and help find the contacts you're looking for.
Steps:

Navigate to Home > Contacts
Click on the Search button in the top-right of the page (a sidebar will reveal on the right-hand side)
Choose a field you would like to run a search on, for example 'First name'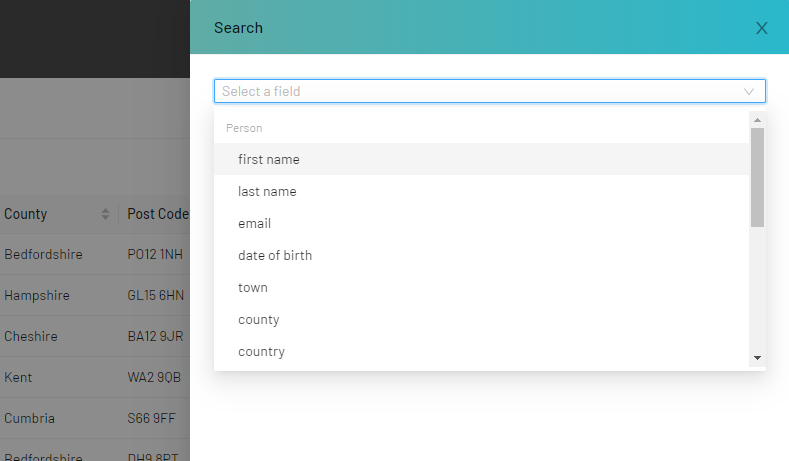 Choose how strict you want your criteria to be from the available query options
Type the value(s) you want to search in the field beneath the query options. You can search for more than one value by pressing enter after you have finished each one, as shown in the below example: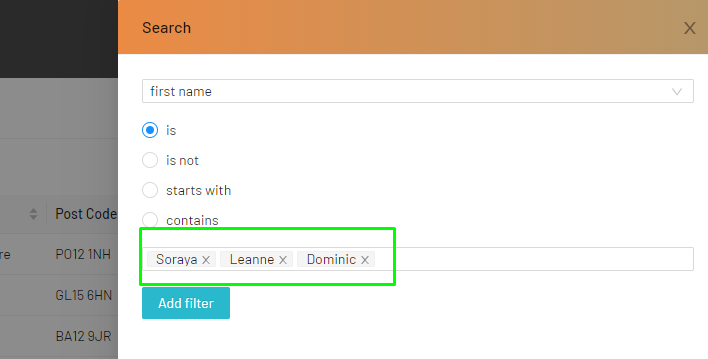 Click 'Add filter' and 'Search' to find your results
How to run an advanced search query

There may occasions when you need to be more precise with your search criteria. For example, you may be trying to identify all males in your membership base born after 1st July 2015, like shown below.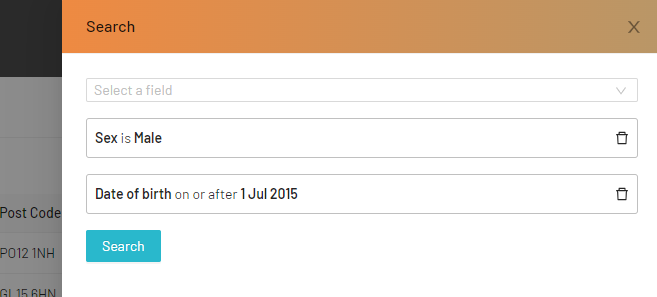 To add more than one search criteria, follow the same steps as described in building a simple search query, however instead of immediately clicking 'Search', use the 'Search a field' drop-down menu to add another search field to add to your query.