You can see the date a customer joined your organisation on LoveAdmin through the Contacts section of your account
You can see when a contact joined through the "Contacts" tile in LoveAdmin. This can been seen in the main tile through the column headings, selecting the "Contact Since" column.
Note: The "Since" date, or "joining date" is the date your organisation first become aware of the contact.
This means either the date than an administrator created the contact record or the date the person was first added to a product.
Steps
Navigate to Home > Contacts
Click on the 'Manage Columns' icon

Select the 'Add column' icon at the bottom of the table
Select the 'Contact Since' column header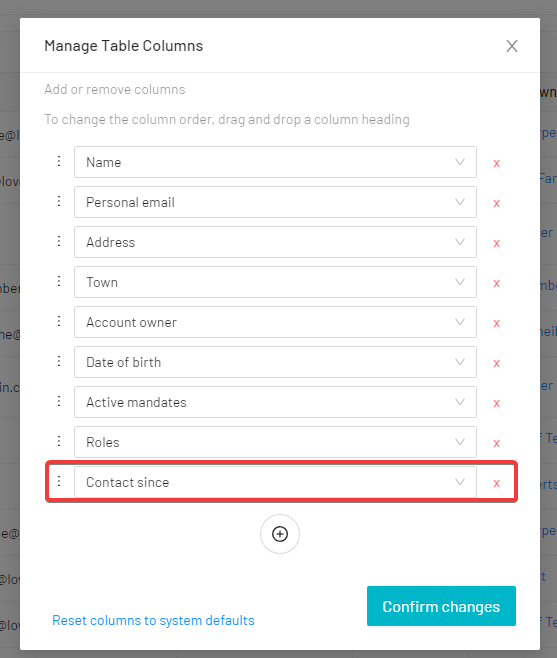 Select 'Confirm changes'
The information should now be avialable to view on the main Contacts page