Want to know what's new in LoveAdmin? Here you'll see what we've updated and how to use it:
These are just a few of the exciting features we've implemented in Version 2 so far - we'll be updating this page regularly, so come back soon for all your V2 updates.
| | |
| --- | --- |
| Version | 2.0.2 |
| Release date | 20/09/2022 |
Static search bar

The new static search bar feature allows you to search contacts from any page.
You can search on names or email addresses. An email search will find all beneficiary contacts linked to the same user email address.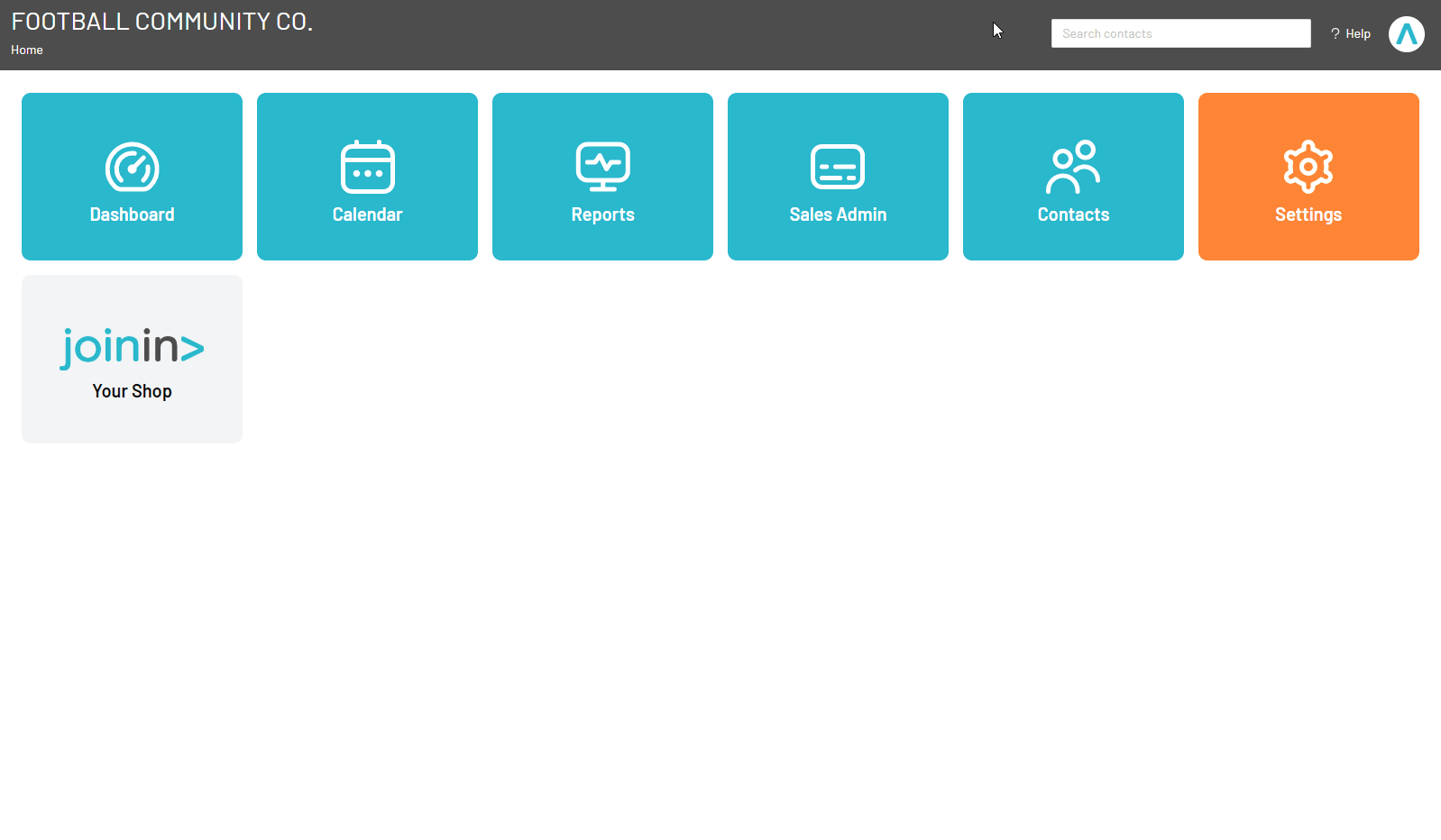 | | |
| --- | --- |
| Version | 2.0 |
| Release date | 31/08/2022 |
Edit personal information on behalf of your customers


You can edit personal information on behalf of your customers, via the full contact record view.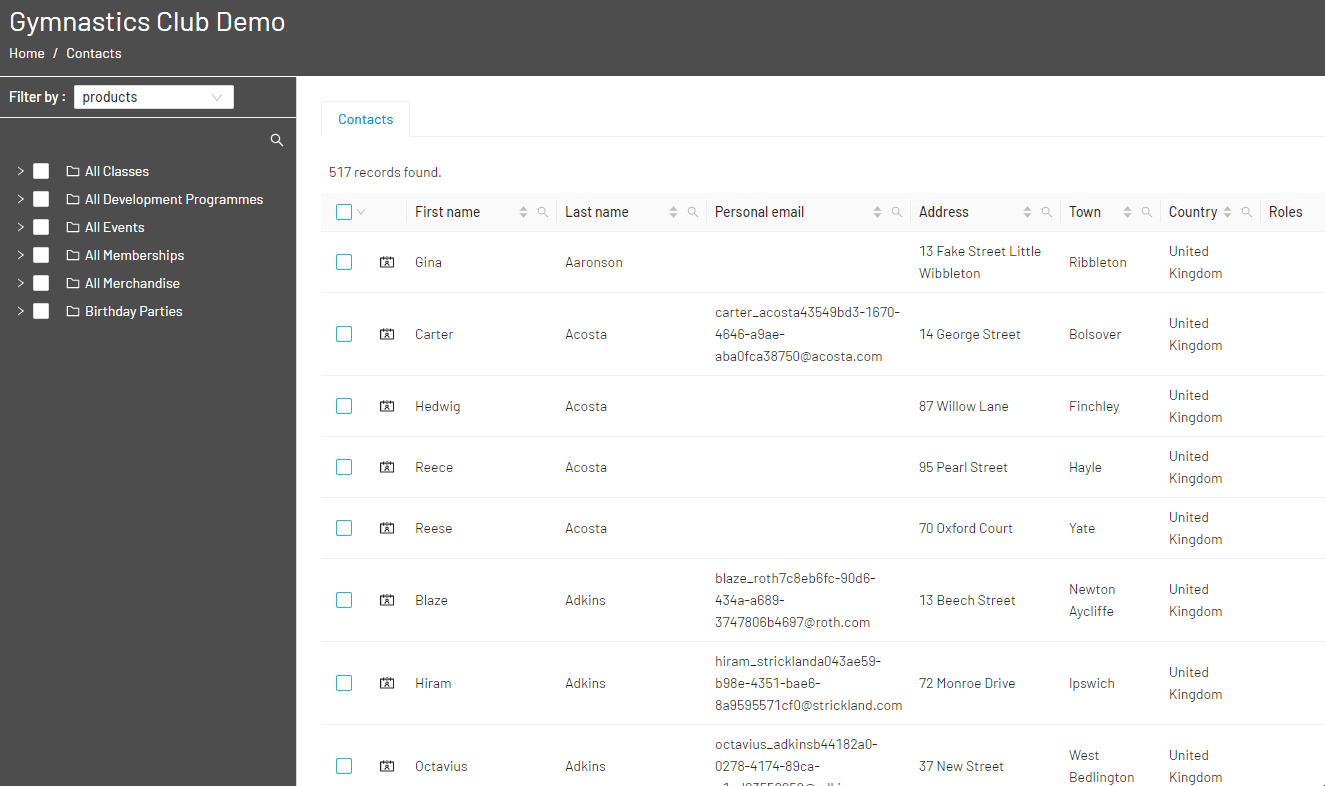 Fully add, remove and manage your customers directly from within the timetable view


The Manage menu in the timetable has new actions add.
You can now fully remove from classes, or add your customers to new products, directly from within the timetable attendees list.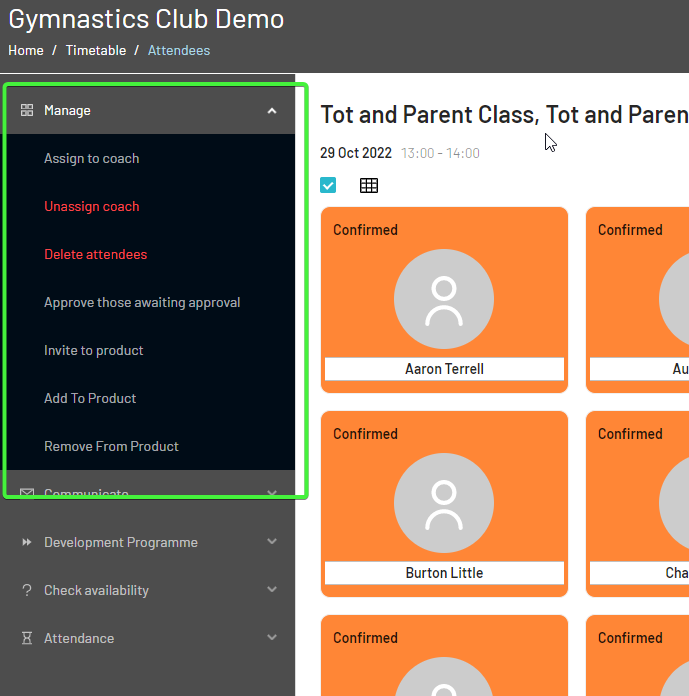 | | |
| --- | --- |
| Version | 0.271 |
| Release date | 12/07/2022 |
New joinin dashboard Launched



The joinin website has had a facelift! As well as looking significantly better, it's now much easier for contacts to update their personal data, make payments or cancel attendance to sessions. Everything is kept together under each user, it's quicker to access your organisation's shop and we've focused on intuitive behaviour, helping contacts do what they need to without help.



| | |
| --- | --- |
| Version | 0.270.0 |
| Release date | 01/07/2022 |
For all Membership/Subscription products, you can now set when current registrations end and new season sign ups begin. Signing up in advance will schedule payments for the season start and let you get registrations and mandates set up ahead of time. When the season begins, invoices will be sent out automatically and payments taken!
On Product Purchase email notification
The On Product Purchase notification has been added to the "Purchase and Payment" section of notifications. You can set up multiple notifications unique to different products and manage the templates to your heart's content. The notification will be sent when the contact completes purchase of a product in your shop.
Age Restrictions now allows months
If you're working with young children and babies, you understand the importance of months as an age restriction. This has been a commonly requested feature and we're happy to announce that it's been added in 0.270.0. When setting your age restrictions in Products, you can now specify months too.
Make a Schedule Public or Private
Here's a small, but useful change for managing your schedules; we've added a visibility status for individual schedules to your settings. This makes it easy to hide any schedules from your shop, without affecting the rest of the product settings.



| | |
| --- | --- |
| Version | 0.269.0 |
| Release date | 20/06/2022 |

New Feature - File Upload on Member Registration



Just added to Version 2 is the ability to get your users to upload their own files during registration: Whether you need player pictures for the new season, proof of age for your squad or certification for your coaches, the Required Files feature lets you collect this information to be stored on your account, or downloaded to feed into another system.
Overdue Payment Reminders
Overdue payment reminders are now active in the system: set up automatic chases for anyone who has missed payments. You can choose how often they are sent, and the system will keep chasing your contacts until the payment has been completed.
Notification for First Time Purchases
We've set up a new notification that will trigger when a contact joins your organisation for the first time. If you need to send someone a set of documents, confirmation of rules or just a friendly welcome, you're now able to with the "new customer, first purchase" notification in "registration".
Locking a Custom Price
Now, when editing a customer's gross payable amount for any invoice, you now have the option to lock that figure, meaning they will be charged that price any time they renew. This can help you manage those special exceptions and give you more flexibility on how you bill.

Cancel Calendar Entry Improvements
We've made a few improvements to cancelling a calendar entry from Settings > Schedules: We've added an additional confirmation and some more information so that it can't be done by mistake and you're now able to reinstate calendar entries from the same page.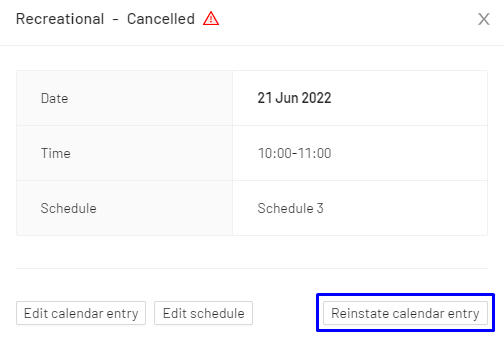 Below are a list of previous updates...
Credit Notes Released
Credit Notes are a brand new feature to Version 2. They allow you to add a credit value to a contact's account, which will be automatically discounted from their next invoice. If a session has to be cancelled, or you accidentally overcharge, simply credit a value to the contact and the finances will be sorted immediately, avoiding the need to refund.