You can choose to pre-approve product purchases before accepting registrations or before invoices are issued
There may be products and services you offer that you wish to approve orders for first, before accepting the registration or raising the invoice.

Turning on the pre-approved purchase billing option
Navigate to Home > Settings > Products > Select your product or product group > Open the Billing and renewal panel in Settings
Select the pre-purchase approval option from the 'Approve purchase before payment' drop-down menu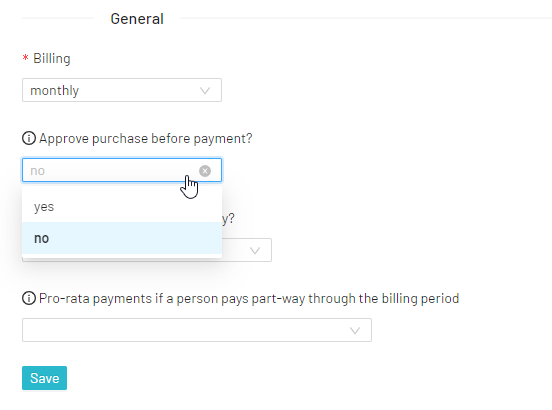 Approving Orders


If you have chosen to pre-approve product purchases, you can view and approve these in the Orders section. For help on this step click here.