This guide explains how to resolve the scenario where your customer sets up a direct debit mandate via your shop, but has no payments taken
Cause
Your customer has set up their Direct Debit mandate, however the final step has not been completed.

To ensure that payment is collected from the Direct Debit mandate, your customer must click on the 'Click here to complete checkout' button, at the final Confirm stage of the checkout.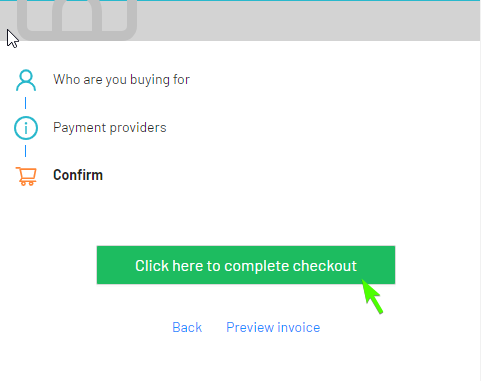 If the button is not clicked, then this results in your customer setting up their mandate, but having no payment debited, as the checkout has been abandoned before an invoice has been issued instructing payment to be taken.

Resolution
In this scenario, all your customer needs to do is go through the shop process again.