If your customers need to cancel their existing mandate because they longer need to make payments, or their bank details have changed, then then steps in this article can be followed
Steps
Ask your members to sign into their joinin account via https://app.joinin.online
Navigate to Payments > Mandates in the side menu
Cancel the existing mandate
A new mandate, with new bank details, can then be created when the next payment is made.


What if my customer can't cancel their GoCardless Direct Debit mandate?

If your customer is unable to cancel their own mandate (typically the mandate box will display as blue in this scenario) then you can cancel the mandate on their behalf via the online dashboard for your payment provider.

Steps:

Sign into GoCardless here: https://manage.gocardless.com/sign-in
Search for the Mandate identifier reference found in the full the contact record for your customer > Products and billing > Mandate status


Click on the Cancel button the top-right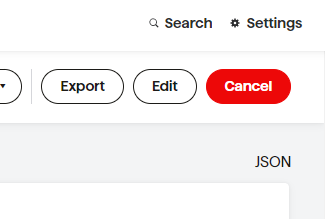 Once the mandate is cancelled, the member will be able to setup a new mandate from within their joinin account, or when they next make a payment.