In this article you will learn how to create registration forms for capturing any additional information you require
Additional Registration Fields & Internal Information


There are two types of form sets that can be created; Additional Registration Fields and Internal Information.
The difference is:
Additional Registration Fields - These are public forms to be completed by your contacts on registration or when paying an invoice.
Internal Information - These are internal forms to be completed by your administrators within the contact's record. This information

is not visible to your contacts.
Note: Internal Information forms are created in the exact same way as standard registration forms, except that they are seen and answered by your administrators. They cannot be read or completed by contacts. They are commonly used for injury report forms or tracking expiries for qualifications.

Creating a registration form

Navigate to Home > Settings > Data > Forms and Fields
The Forms and Fields section allows you to create additional registration fields that people will be asked to complete during a product registration or purchase.


Tip: Remember that most of your customers personal information is already captured when they register a joinin account. Some examples of additional forms are:
British Gymnastics Registration Number
FAN Number
How did you hear about us?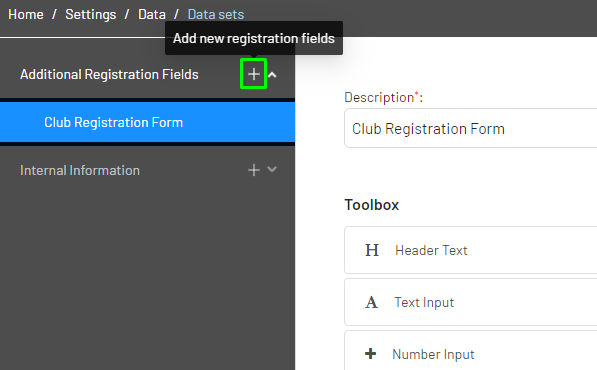 Click on the + icon to create a set of additional registration fields
Enter the name for this form in the Description field, e.g. Class Registration Form
Use the Toolbox in the left to add the type of field most suitable and edit the field and label as needed. To make a field Required,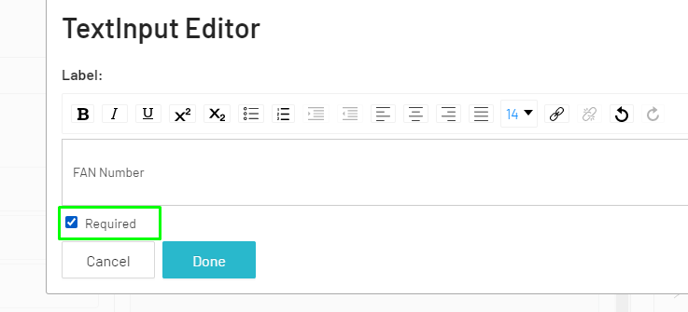 The form builder uses a drag and drop interface; drag the field you require on the right over to the form on the left.
Attaching your forms with a Product


Once you've created this form, you can associate the form to your products from the same page. This will mean that anyone signing up to that product will be asked to complete the questions:
Navigate to Settings > Data > Forms and Fields
Next to 'Additional Registration Fields' in the left-side menu, click the small arrow and select your form
On the right side of the page you'll see a box labelled "Associate with" - In here, choose the products you need to attach the forms to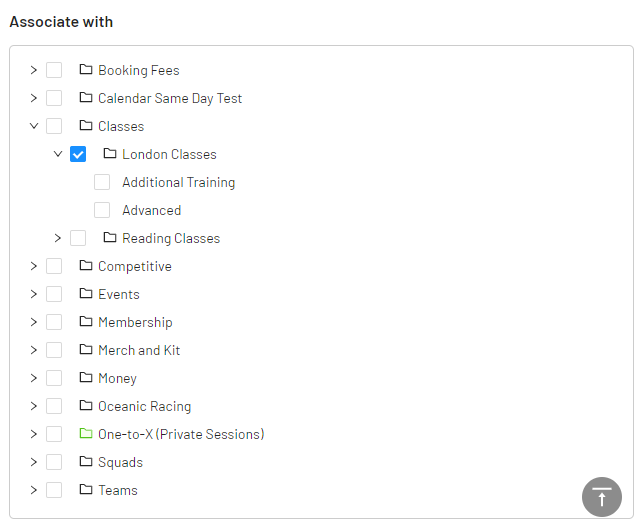 Here, the form is associated with the London Classes group and all members signing up for these classes will be asked to complete the registration form.