The renewals report lets you see information on your future renewals and gives the option to suspend them
Your renewals will appear in the renewals report (where they can be suspended if desired) until a set number of days before the renewal is due (the default is fourteen), whereupon they will become orders. You can also view suspended renewals here and suspend renewals if you wish.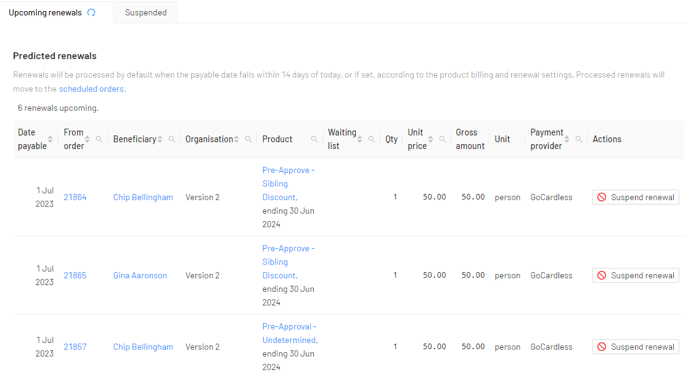 If you wish to suspend any of these renewals, simply select "Suspend renewal" to the right then select "Yes" in the pop-up that appears.
Warning: Suspending will stop the product from renewing again but it will not cancel any existing orders or invoices. If you want to ensure that any existing orders and invoices are also cancelled, use the "Remove from product" option and choose "Full removal".