In this article you will learn how to assign multiple purchase or billing options to the same product
There may be times when you want to set more than one purchase option for the same product. For example, you may run a class that you want to offer different purchase options for depending on whether people choose to pay-as-you-go, pay monthly or pay yearly upfront.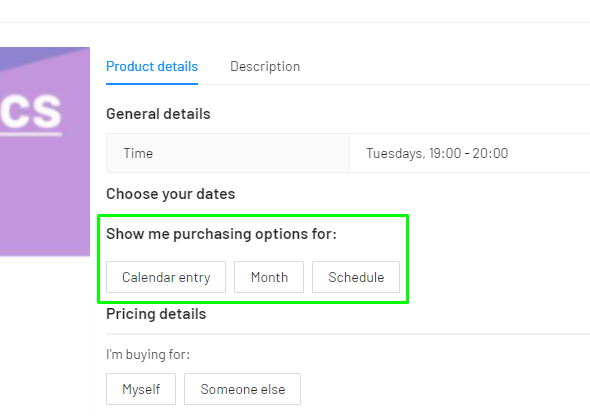 In the screenshot above, you will see there are options to purchase a single calendar entry, a month, or schedule, for the same product.
Note: This guide is for managing products with two different billing options. For example, giving the option to charge a one-time Pay as you Go session or to choose monthly billing.
If you are looking to offer a product with two different prices, but the same billing options, for example: a price for adults and a price for juniors, please view the sister article here.

Steps:
Navigate to Home > Products
Create a new product group - name the group as if it is the product itself
Open the Details tab within the Settings section of the product group and tick the box labelled 'Treat this group as a product?'

When a product group is treated as a product, the folder icon will turn green

Set the Status as public and create schedules against the Product Group
Set all other settings as usual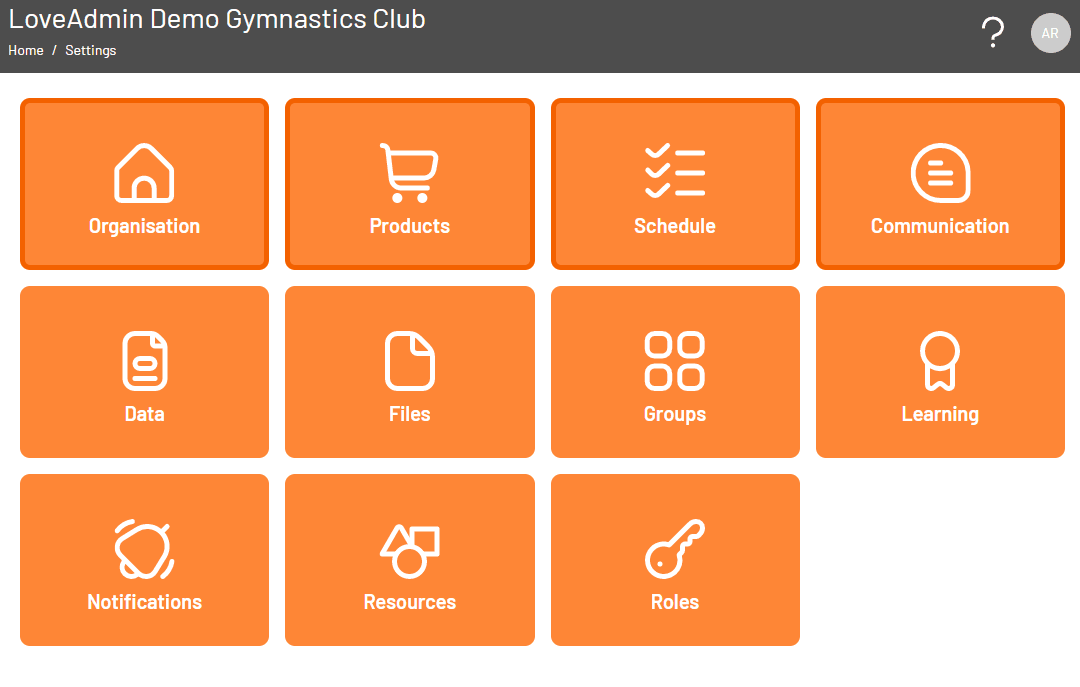 Now create a new product for each price and billing option you want to offer and add these to your new product group

Name each of the products to reflect the pricing/billing option; for example, PAYG, Monthly, Yearly...etc., as shown below and set the pricing and billing options accordingly.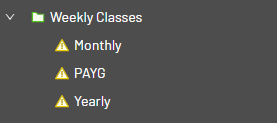 The product group shown with the green folder is now treated as if it is the product. All the normal product settings, apart from the pricing, can be applied. The pricing is retrieved from the sub-products.
Adding your product to the shop


When you have finished setting up your new product, you will need to link your product group to a shop tile, and give each product within the group a 'public' status before it becomes available for people to purchase.